The Makey Workshop is now official Open – here's how you could get involved.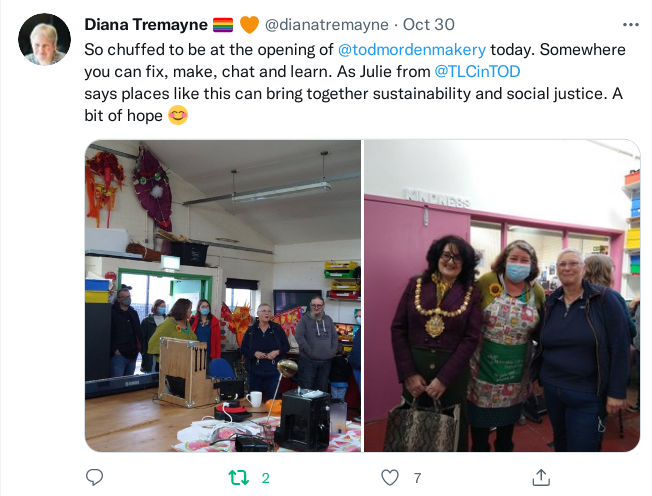 Last Saturday we invited all of our volunteers, supporters family and friends to come to the opening of the Makery Workshop to thank the College, Town Council and all of our volunteers and other supporters for their help so far.
The opening was really good – just the right number of people and both the town civic people and friends and family seemed really impressed with the progress so far. And most importantly it was a nice vibe – very friendly  It was a good celebration for the work of the volunteers who have done so much to get the workshop into a great state already.    

How to Join as a Member
Up until now we have been recruiting volunteers to run our drop in sessions and this has been going really well. Many thanks to all who have volunteers so far! Now this is in place you can join as a member! Members can come into the workshop and use the space and the tools that they have the skills to use. Members can also get help with their projects from other members and volunteers. Just come to any of our open sessions and sign up as a Member.